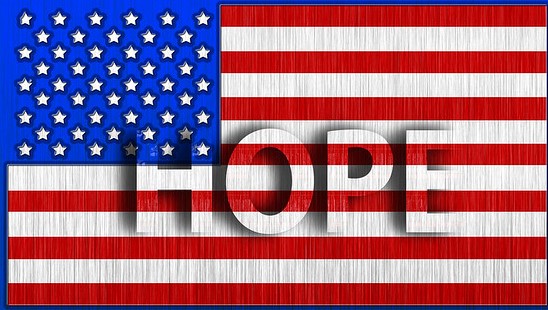 Here in the United States, we just celebrated July 4th. A day that commemorates our Declaration of Independence. Even though celebrating this year certainly looked and felt a lot different, there is still so much we need to be grateful for living in a country like this. The rights and freedoms that we experience even during these times are much more than many other places in the world.
For months we have been bombarded with news and social media headlines of negativity, despair, loss, fear, and destruction. The days leading up to July 4th and all throughout the weekend was no exception. It's understandable that people are not as optimistic and are feeling uncertain about the future. Many are stuck – not only in their houses – but in the unknown and are paralyzed by anxiety and fear.
Pre-pandemic, we've all known challenges, loss, and uncertainty. It just wasn't all of us at the same time! Having said that, I do believe that the same things that we did to overcome those past challenges, will also work for where we are today. We are all unique individuals and will approach challenges in our own way, at our own speed, however the underlying basics are likely similar.
Take a moment to absorb what has happened and acknowledge how you feel
Reach out to your closest confidants
Seek professional advice/help (if applicable)
Work through the different emotional stages
Take action – any amount of continuous forward movement and action will keep you from staying stuck and feeling more positive
No matter where you are in your life today, it doesn't have to dictate what your future is. Independence Day doesn't have to be celebrating your rights and freedoms just one day a year. Start your Independence "Days" by taking action today to create the future you want for you and your family.
As always if you have question please feel free to reach out to me! I am here to help in any way I can.
Have a great week!
Leslie Johnson – President, Tailored Business Consulting, LLC
brand broker business ownership franchise education franchise process franchises franchising good franchises how to buy a franchise loans semi passive businesses