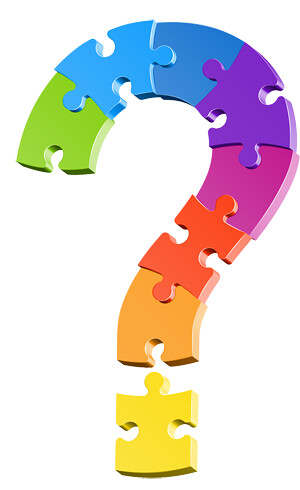 With all the questions that I have been asked when working with franchisee candidates, there are 6 of them that stand out as ones asked by everyone at some point during the franchise discovery process.
They are:
How much is it going to cost me?
How much money am I going to make?
How quickly can I make money?
What are other people saying about the franchise?
How will I be supported?
Can I see myself doing this?
Answers to these questions and any others from my candidates are discovered throughout the franchise vetting and due diligence process. When working with a good franchise broker, they will have a solid systematic process for their candidates to go through. This process will assist candidates in obtaining the information and answers they need to decide if the franchise brand is right for them. I use an 11-step process with my candidates. I would be happy to share that with you if you'd like to know more about my process.
One of the questions I always ask my candidates is when they would like to be in business for themselves? The majority say 3-6 months assuming they found the right business for them. Unfortunately, that puts them 5-6 months behind their target, if not more. Typically, the franchise investigative process takes 3-6 months. This timeframe does not include financial funding delays, training time or site selection and build outs. So, depending on the type of business and if it requires a brick and mortar location, starting your business can take 8 months to a year or longer!
Buying a franchise is a big investment that deserves the appropriate amount of attention and due diligence. Do your investment strategy a favor and work with a good franchise broker. They won't cost you anymore – and likely cost you less overall – and they will definitely save you time.
Make it a great week!
Leslie Johnson – President, Tailored Business Consulting LLC
brand (1) broker (1) business ownership (2) franchise education (2) franchise process (2) franchises (4) franchising (3) good franchises (3) how to buy a franchise (4) loans (1) semi passive businesses (1)