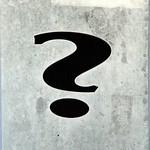 I get this question probably 8 out of 10 times when I speak with new candidates. Out of all the questions people ask me, this is my least favorite one and here's why.
Most people would say Panera Bread, McDonalds, Dunkin Donuts, Chick-Fil-A, and pretty much any other empire brand are great franchise businesses. Here's the rub – just because a franchise brand is popular and selling a lot of locations doesn't make it a good brand – FOR YOU! There are a lot of factors that go into figuring out what business may be right for you. Owning a business affects your lifestyle in good ways and challenging ways. Here's 10 questions to illustrate my point and get you thinking:
Who do you want to work with? Skilled workers, teenagers, professionals, etc.?

How many employees do you want to have?

What hours do you want your business to operate? Keep in mind that if your business is open; you'll likely get phone calls.

Do you want a home-based business or brick and mortar?

Do you want B2B clients or B2C?

Do you want to be mostly service based or product based?

How much money do you have to invest in a business? What is your risk tolerance?

Do you want to be an owner operator; semi-passive or just an investor?

How much money do you need the business to realistically make to afford the lifestyle you want?

Do you want a single business unit, or do you want several locations?
The answers to these questions just scratch the surface in starting to build what a business could look like for you. There is so much more to uncover before even looking at the industries and subsequent franchises within them.
One of the first steps I take with any new candidate is to have them go through a business assessment tool. This tool was built for entrepreneurs and franchises. It's not a personality test. It looks at your values, goals, tolerances and preferences from a work perspective. The results provide good data on the types of franchise models you would be more suited to. Feel free to give it a try by clicking the link here. There's no charge and only you and I will see the results.
The discovery path and process to franchise ownership takes time; usually 3 to 6 months. If you'd like to know more about it, you can find additional information on my website, my contact information is there too.
Make it a great week!
Leslie Johnson – President, Tailored Business Consulting, LLC