FranLink System™
Powered by the Franchise Broker Association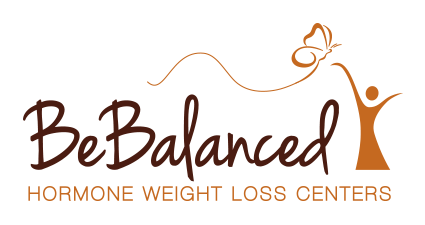 BeBalanced Hormone Weight Loss Centers
Own a Business That Helps People Achieve a Higher Quality of Life
BeBalanced Hormone Weight Loss Centers help women improve their health and overall wellness by balancing their hormones. Our proven weight-loss method has helped thousands of women not only lose stubborn weight but relieve or eliminate the symptoms associated with PMS and menopause as well.
We use Natural Hormone Balancing to help our clients, so there are no prescribed medications, and your franchise team does not need any medical training. Owning a BeBalanced Hormone Weight Loss franchise allows you to help your clients lose weight quickly, and improve their sleep, mood, and energy levels with life-changing results. When you own a BeBalanced center, you are doing more than joining the nation's movement to become a healthier and better version of yourself, you are driving it. You will empower women in your area to improve their health through safe and effective weight loss while you invest in your future.
Own Your Own Business And Exceed Your Own Expectations
Our BeBalanced Hormone Weight Loss franchise owners help women reach their goals through a simple-to-follow 14-week weight loss plan, check-in appointments, and expert guidance from a Wellness Coach. Upon completion of the initial 14-week program, clients maintain their results through ongoing use and sales of our proprietary natural hormone-balancing products.
Our turnkey franchise is a low-tech, high-margin proven business model. Additionally, because your clients see success and love the results, they refer friends and family, creating even more business for you! Through a dedicated marketing team and a supportive home office, your BeBalanced franchise has the tools necessary to thrive in your area.
Business Features
• Low-cost investment, low overhead business
• Hot Subject! High demand.
• High Gross Margins
• Low Labor (Only 1-2 employees needed to run)
• Owner/Operator or Semi-Absentee business model
• Fast ramp-up
• Recurring and passive revenue
• Strong Item 19
• Strong differentiation, no other franchise offering this weight loss solution
• Great and growing customer demographic
https://vimeo.com/291709494/6b1764a840
Basic Franchise Info
Average Investment: $150000 - $195000
Minimum Investment: $155650 - $208450
Min. Liquidity: 75000
Years in Business: 2008
Open Units: 24
In-House Financing: Yes
Lead Assist: Yes
Coaching: Yes